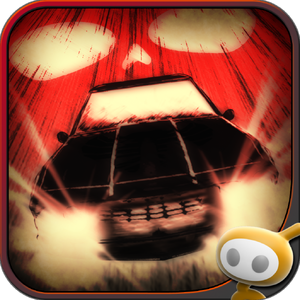 Welcome to the Gears & Guts Wiki
Edit
This is the unofficial, non-comprehensive, always-changing, never-complete guide to Gears & Guts!
Feel free to fill in missing details or correct inaccurate information as you peruse these pages.
What is Gears & Guts?
Edit
Gears & Guts is a free game for the iOS and Android operating systems, released on July 30th, 2012 by Glu Games, Inc. The objective of the game is to complete missions involving the killing of zombies using one or more vehicles outfitted with various weapons. Throughout the game, players may upgrade their vehicles and weapons in order to be more effective against the zombie hordes. Various types of zombies make it necessary for players to adopt changing strategies in order to succeed.
As with other similar "freemium" games, players make upgrades and purchases from an in-game store using in-game currencies. One of these currencies, Bolts, is earned automatically during gameplay, while Glu Credits (Android) and Tokens (iOS), must be purchased using real-world money, or earned through the completion of various offers or by passing various in-game milestones. Purchases of some vehicles and weapons require using tokens/glu credits, but these purchases are not necessary to complete the game.
Completion of the game can be measured in several ways. Players may judge their completion of the game based on missions that are yet to be completed, or they may base it on which vehicles and/or weapons are not in their collection. They may also base their completion on which iOS Game Center achievements have been earned.
Latest activity
Edit
Here you can see the most recent changes to this wiki. Please take a moment to read these pages to ensure accuracy and correct any mistakes you may find.
[[Category:bolts = useless stuck @ 6-3 cant get any better equipment anymore, with +150k bolts and nowhere to spend them, store doesnt contain anything where could use bolts, and betteer equipment can only be bought by glu coins... such a shitty way of making game unpassable without spending some real money i it]]